Blue left yesterday.

I'm really sad but also feeling guilty because I know there are some wives that go more than a year without their husbands.

So for now I'm just going to be happy that he'll only be gone for 4 months!
We had a great week together before he left.

My boss was really kind and gave me two free days off work and Blue and I took advantage of them!

We actually stayed off the topic of TTC for almost the whole week which helped us focus on what was important, our relationship.

It was really nice to take a whole week off of obsessing.
I've decided that while hes gone I'll focus on getting our new house decorated (we just moved in mid October) and work out a lot!

I have several craft projects planned, I'm going to make seat covers for two window seats in our living room, crib bumpers for my nephew, and a BDU (camo) tote out of Blue's old uniforms!

Lots of fun plans!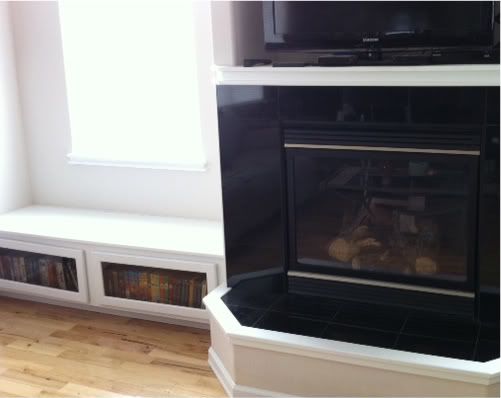 This is one of the window seats i'm going to cover, as you can tell the room is pretty white right now, it needs some color!
These are the top two fabric choices. I really like the blue in the bottom one and think it would make fun accent colors but the other is really fun and retro. The cool thing is I can change the fabric when ever I want since its pretty cheap.
The room is very bland right now, white walls, two beige couches and one brown couch. Bottom line it needs color, bad! I have until the weekend to decide which fabric to use, they are on sale Friday through Sunday.