I plan to do a full 2012 look back soon but for now I figured I'll give you a little run down on Christmas and New Years!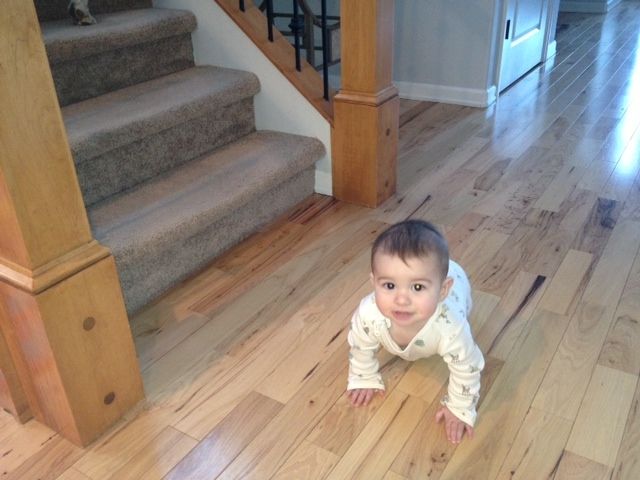 Little Crawler

Our little buddy started crawling 2 days before Christmas (7 months, 3 weeks old).

He'd been up on his knees rocking back and forth, scooting backwards, turning circles, etc for a whole month but didn't quite pull off the coordinated forward crawl until he got the right motivation…. Christmas presents!

After the initial coordinated crawl it only took him 3 days to be able to go where ever he wanted, even on slippery hard wood.

I think he's a little too independent for my taste…
My family's tradition is for the whole family to get together Christmas eve, so the whole 25 person family came to our house, ate Mexican food and laughed.

We had a few close friends join us too, including S.I.F. and a friend of ours who did IVF 5 weeks after us.

It was so fun to see Marek and her son together and Auntie S.I.F. loved having both boys to snuggle.
Marek was incredibly patient for all the photo ops I subjected him to.

I found these fun Christmas head bands at Joanns and some how he tolerated each one long enough for me to get cute pics!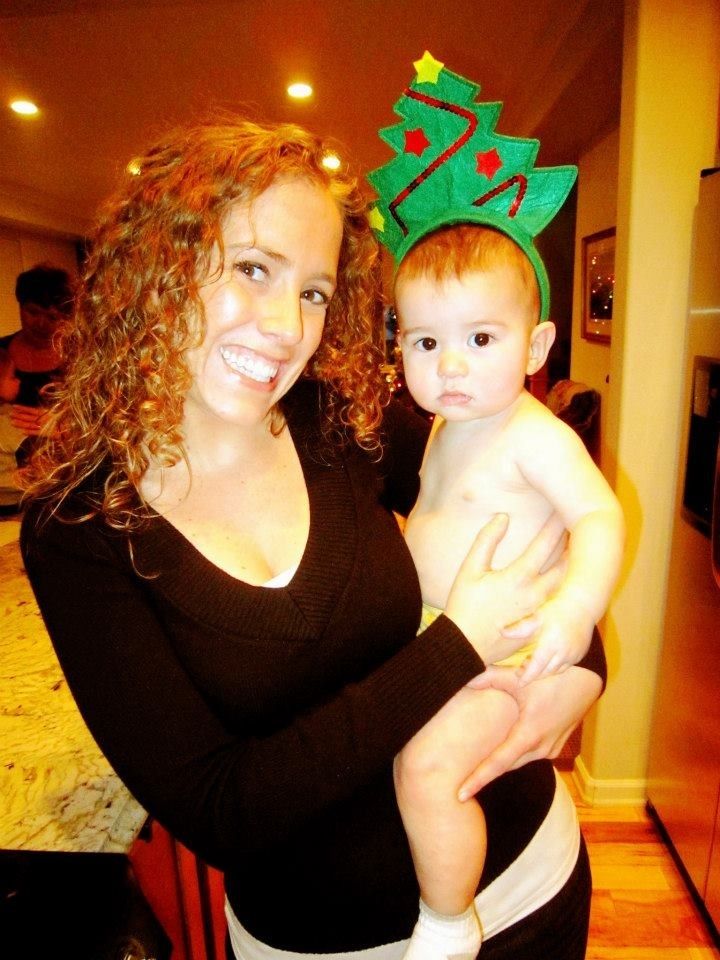 Merry Christmas!

Santa's Reindeer
Two days after Christmas Marek managed to get slap face, AKA fifths disease (and possibly stomach flu, jury is still out if the slap face caused those symptoms or not?)

He then proceeded to give it to my mom, who gave it to my nephew, S.I.F., and another friend who we spent New Years eve with…

By some miracle Blue and I never got it (despite getting puked on, in the face…)

So the new year was rung in with way more vomit than normal!
We spend NYE out "at the lake" (my parent's house.)

We cross-country skied, ice skated, drank brandy ices, set off gobs of fireworks, hung out around the bon fire on the lake, spent hours working on a 1000 piece puzzle, played cards and of course ate Black Eyed Peas for good luck.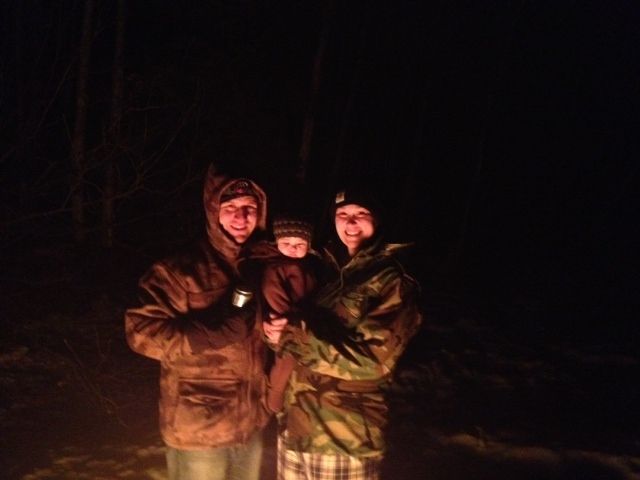 Hanging out by the fire watching fireworks!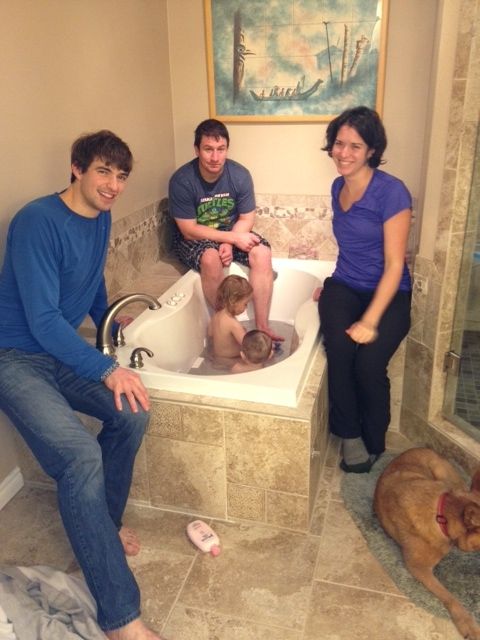 Family Tub Time with his cousin
 It was a great 2012!